There is no one-size-fits-all solution when it comes to skincare. You need skincare products that suit your skin type as well as the weather conditions. Like you wouldn't wear summer clothes in winter, you need to change your skincare routine as summer turns to winter. The cold temperatures can be harsh on your skin. Low humidity, cold winds, and dry indoor air can suck the moisture out of your skin, leaving it dull, dry and flaky, making it susceptible to infections and outbreaks. It is therefore important to keep your skin moisturized and hydrated during the winter seasons. And using a good moisturizer is key to locking in your skin's natural moisture during winter months.
Apart from enhancing the moisture content of your skin, using a good moisturizer can soothe your skin and improve its glow. A winter moisturizer with SPF can even protect your skin from harmful UVA and UVB rays.
Choose from a range of moisturisers at The Glocal Store and get your perfect fit right at your fingertips:
1. Neemli – Hyaluronic & Oat Amino Acid Moisturiser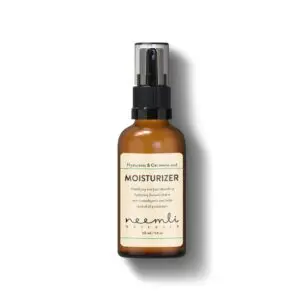 Hyaluronic acid, one of the best hydrating agents, attracts water into the skin. This makes our skin moisturized and plumped, reducing fine lines, wrinkles and sagging without any greasiness. Oat Amino Acid, rich in lipids, can easily penetrate your skin and provide enhanced moisturization.  When used after a shower, this moisturizer also helps trap and retain moisture in the skin, leaving it feeling soft and supple all day.
2. Dot & Key Hand Cream – Sanitiser + Moisturiser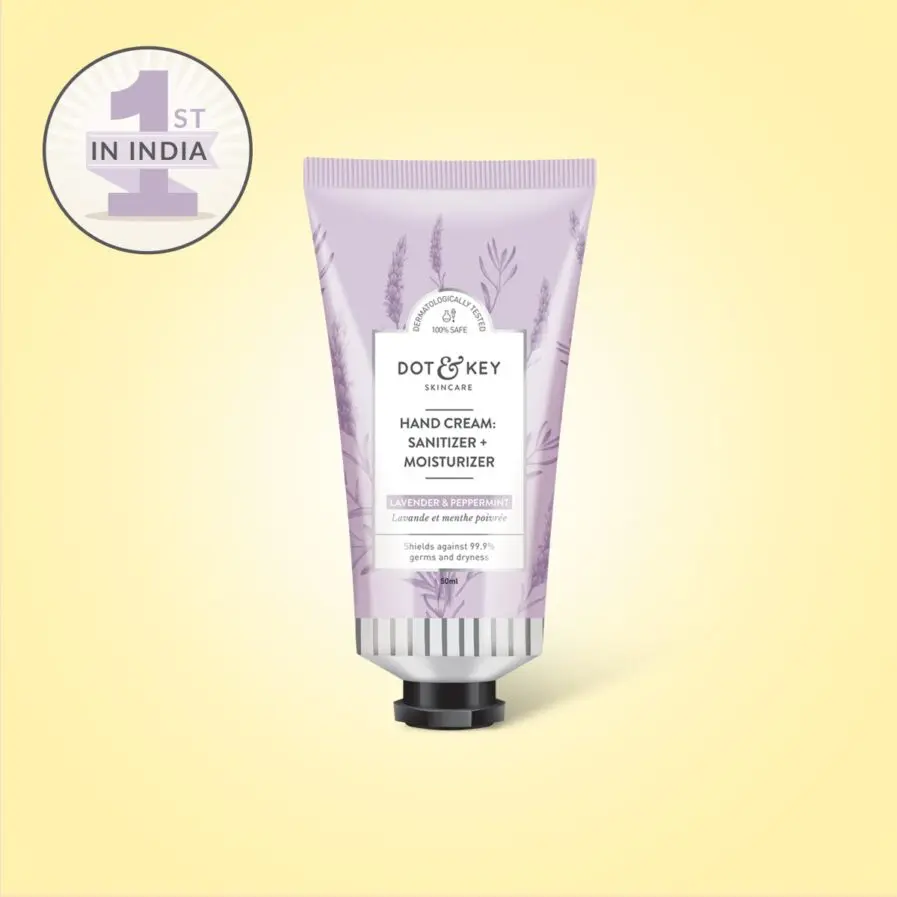 Keeping your hands from drying while sanitizing them can be quite a challenge. Dot & Key Hand Cream, Sanitizer + Moisturiser contains antibacterials that get rid of 99.9% germs, as well as moisturising jojoba and shea actives that offer intense hydration with a smell of Lavender. Its alcohol free sanitizer formula also prevents hands from drying out. With no harmful chemicals, it is gentle on skin and 100% safe for regular use. What's more, you can enjoy its nourishing protection with the citrusy fragrance of mandarin and lime. Carry this hand cream wherever you go for an instant burst of freshness
3. SoulTree – Apricot Moisturiser with Honey & Kokum Butter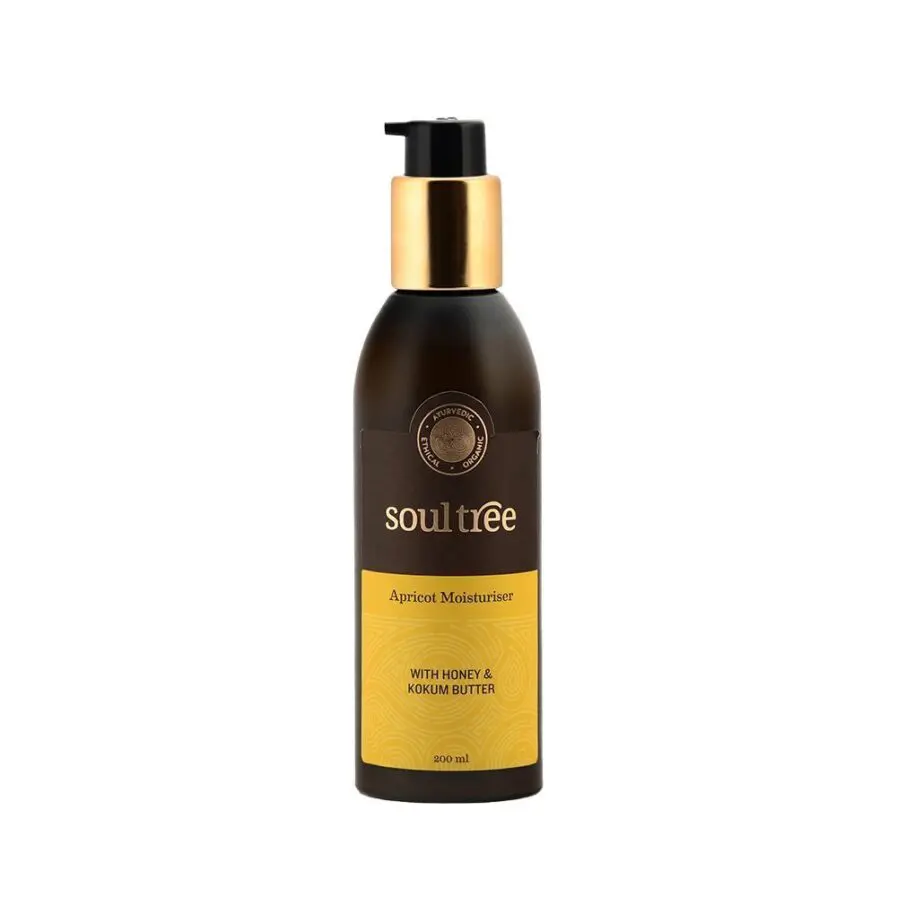 This gentle moisturiser is prepared from a blend of cold-pressed Apricot Kernel Oil from the Himalayas, Organic herbs and Wild Honey from Sirumalai Forests of Tamil Nadu. These wonderful ingredients along with Kokum Butter promote cell regeneration, nourish your skin and keep it soft, smooth and supple.
4. Earth Rhythm – Phyto Ceramide Deep Moisturiser
PhytoCeramides, a plant-derived lipid mixture, is easily able to penetrate skin. It helps to create a barrier to prevent permeability. This locks moisture into your skin, which helps prevent dryness and irritation. Hyaluronic Acid helps reduce the visibility of fine lines and wrinkles retaining moisture to the skin, creating a plumping effect. And vitamin E applied topically may help nourish and protect your skin from damage caused by free radicals.
5. Khadi Natural – After Sun Moisturiser With Aloe Vera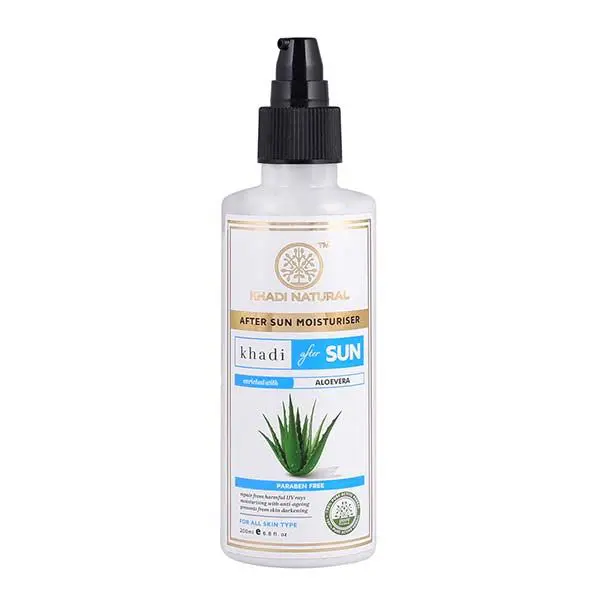 After Sun With Aloevera is a light and cool moisturising gel that fights harsh skin damage. It lightens sun tan, uneven skin tone and corrects blemished skin. It is a light And Cool Moisturising Lotion That Fights Harsh Skin Damage. It Lightens Sun Tan, Uneven Skin Tone And Corrects Blemished Skin.
About The Glocal Store
The Glocal Store is founded by two ambitious entrepreneurs, Mehru Soni and Sanika Narang Sarna, with the sole intention to house all organic and natural products under one roof. Catering to any and every need of the modern individual, the store features products like pet care, home essentials, hair care, skincare and makeup, exotic and gourmet teas. Besides caring deeply for mother Earth, the Glocal Store welcomes brands such as Juicy Chemistry, Soul Tree, Earth Rhythm, Organic Harvest, Khadi Naturals and many others among the organic revolution