Winter is knocking at our doors and we can feel its dryness on our skin. The weather is particularly harsh on our poor lips. Our lips need special attention as the skin of our lips is thinner than other parts of our body. During winter, they become dry, chapped and lose their beautiful rosy colour. Thank god somebody thought of making lip balms, our saviour for the dry and windy winter season. For all of us, lip balm is a loyal friend. Lip balm heals the chapped lips, moisturises it, protects it from sun rays and makes it soft and supple. There are several lip balms available in the market today and sometimes it is difficult to pick one (when we want to buy all of them).
Here is our list of the 5 best organic lip balms:
1. Organic Harvest: Pomegranate Lip Balm
The Pomegranate Lip Balm is a rich, natural moisturizer made with hydrating lanolin and natural wax helps in retaining water, providing long-lasting moisturization, and removing blackness and dead skin cells. Provides you with an everyday hydrating solution.
It helps in retaining water and providing long-lasting moisturization and removing blackness and dead skin cells.
2. Foy Naturals: Mint Moisturizing Lip Balm
 Nature's very own conditioner, cocoa butter keeps the skin wonderfully hydrated and protected from the sun's harmful UV rays. It also improves blood flow to the skin, thereby, reducing the appearance of scars and wrinkles.
Softer & creamier, soya wax helps to lock in the moisture and keep the skin hydrated for a longer duration. It also soothes irritated skin and gets rid of any itchiness or flakiness.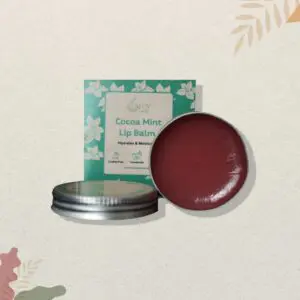 3. SoulTree: Calendula & Honey Lip Balm with Organic Ghee
Prepared with a blend of soothing Calendula Oil, moisturising Honey and Organic Ghee, this lip balm heals and hydrates lips. With the goodness of Almond Oil and Jojoba Oil, it makes for the perfect lip-care for dry weather.
The lips feel nourished, soft and supple.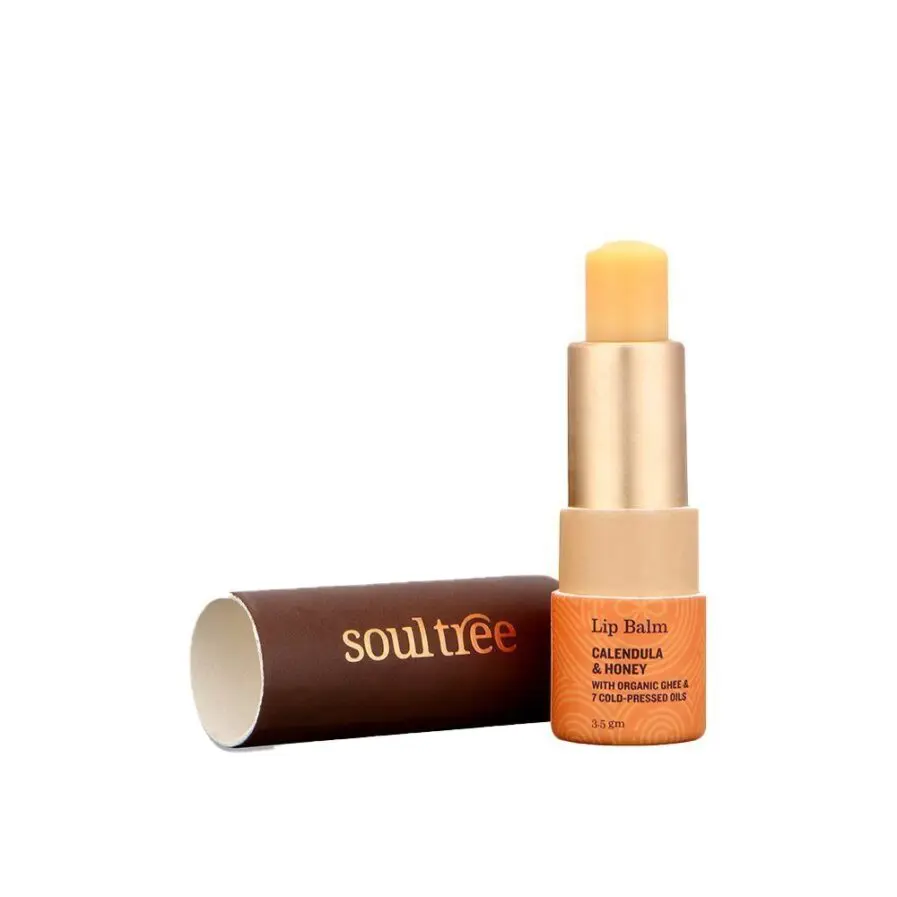 4. Juicy Chemistry: Organic Tuscany Lemon & Green Tea Lip Balm -For Tanned & Chapped lips
Featuring antioxidant rich Green Tea and cooling mint, this lip butter penetrates deep into the skin for velvety soft lips.
Green Tea provides a much needed boost of anti-oxidant which combats free radicals and reduces lip wrinkles and fine lines.Revitalizing Lemon not only has skin-lightening effects, but is a powerful anti-microbial agent that helps clean the skin and provide nourishment.Spearmint creates a nice tingling effect as it improves blood circulation in the lips.Almond, Argan and Avocado with their hydrating fatty acids, work to deeply nourish and repair the skin. Vitamin E acts as a powerful antioxidant and promotes healthy skin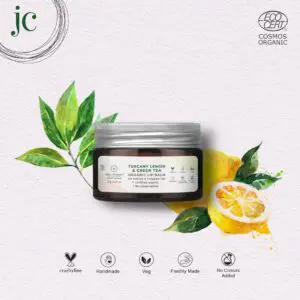 5. Just Herbs : Liquorice Shea Lip Butter Balm
A soothing lip balm made from certified organic beeswax, certified organic cold-pressed oils of Avocado, Safflower and Sweet Almond along with ultra moisturizing Shea Butter, an essential for lip care. Unlike petroleum jelly and other petroleum derived mineral oils, these natural ingredients not only seal in the lips' moisture but also impart additional hydration to coarse and parched lips without clogging pores. Liquorice root extract helps brighten dull, darkened lips gradually giving them their natural sheen.
About The Glocal Store
The Glocal Store is founded by two ambitious entrepreneurs, Mehru Soni and Sanika Narang Sarna, with the sole intention to house all organic and natural products under one roof. Catering to any and every need of the modern individual, the store features products like pet care, home essentials, haircare, skincare and makeup, exotic and gourmet teas. Besides caring deeply for mother Earth, the Glocal Store welcomes brands such as Juicy Chemistry, Soul Tree, Earth Rhythm, Organic Harvest, Khadi Naturals and many others among the organic revolution